A Better Life Media was founded in 2018, when three Emmy-nominated producers whose careers were defined by impactful storytelling took a look around the TV landscape and realized that something was missing. With incisive vision, a collaborative spirit, frequent laughter, and deep empathy, the company aims to craft perspective shifting storytelling that compels viewers.

We partnered with the founders to establish their mission, vision, and brand pillars to enlighten, empower, and entertain. From there, we built a fresh and optimistic identity based on the idea of forward movement, utilizing the arrow icon to guide your eye up and forward.

Role: Lead Designer
Studio: MA'AM
Creative Strategist: Kristina C. Unker
Copywriter: Rachel Mosely


Taken directly from the "A" of A Better Life Media, the arrow icon represents pushing life forward, linking it to the company's mission.


Using Roobert and Teodor typefaces from Displaay we found the perfect balance of fun and confidence, helping to express the message throughout the applications, both in print and digital format.
The website features a series of videos that evoke positivity and optimism relevant to the mission.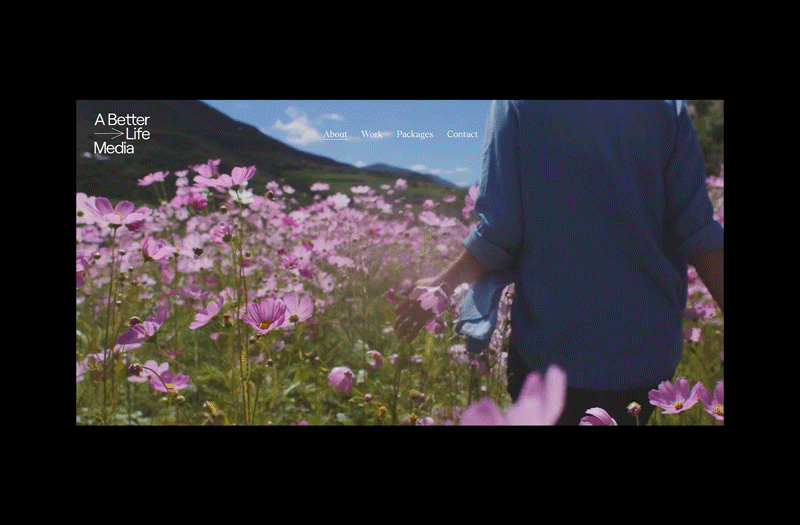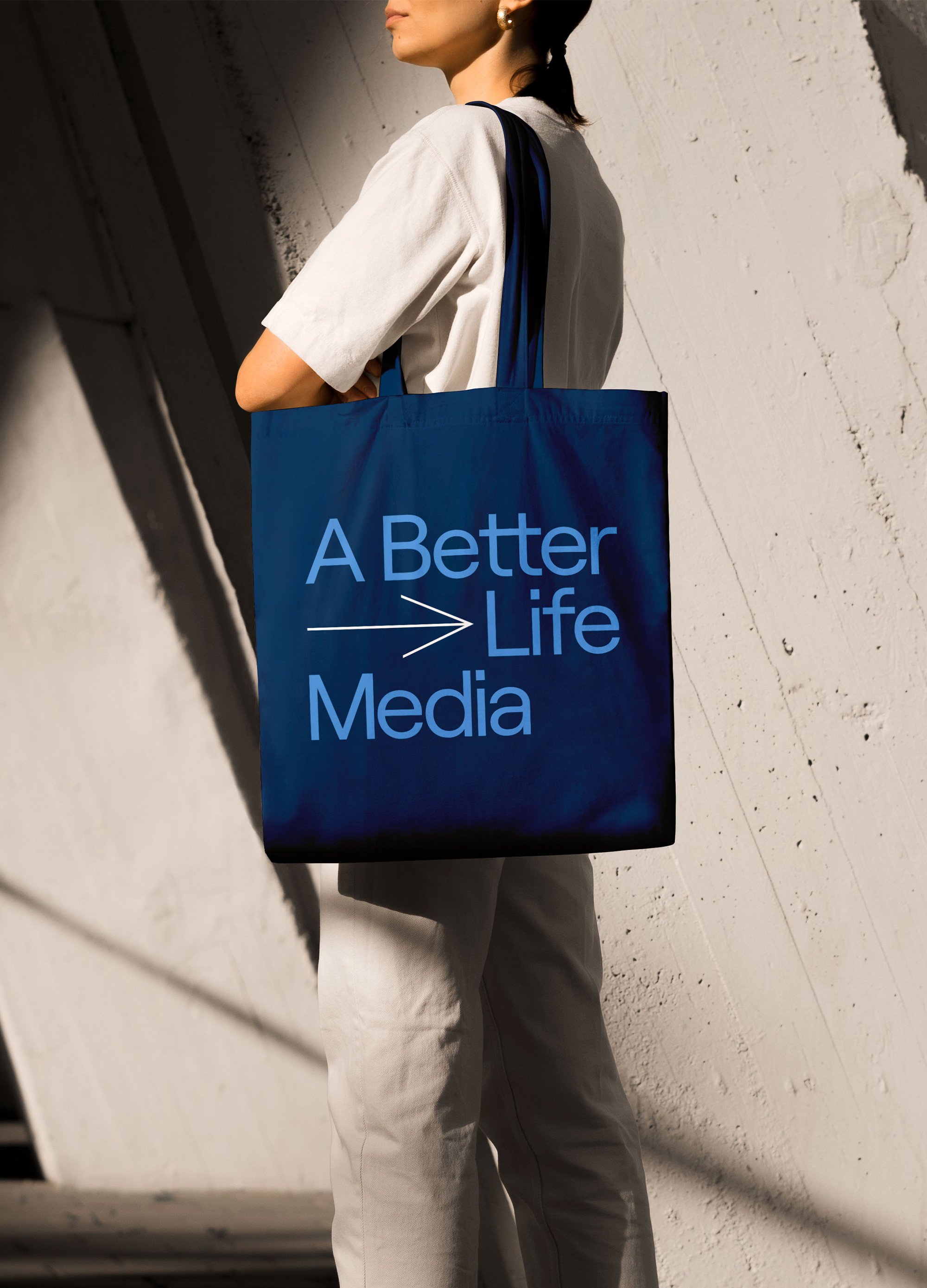 A Better Life Media
Gabriela Herman is a Brooklyn-based editorial and commercial photographer who specializes in travel, food, lifestyle and portrait work around the globe, bringing a fresh and vibrant energy to every shoot. Our task was to create a visual identity to elevate her work and attract more commercial clientele. We chose typography, colors, patterns and created a system that reflects Gab's vantage point: sunny, colorful, fun, and authentic.


Role: Lead Designer
Studio: MA'AM
Design Director: Sanja Planinic
Creative Strategist: Kristina C. Unker
Photography: Grabriela Herman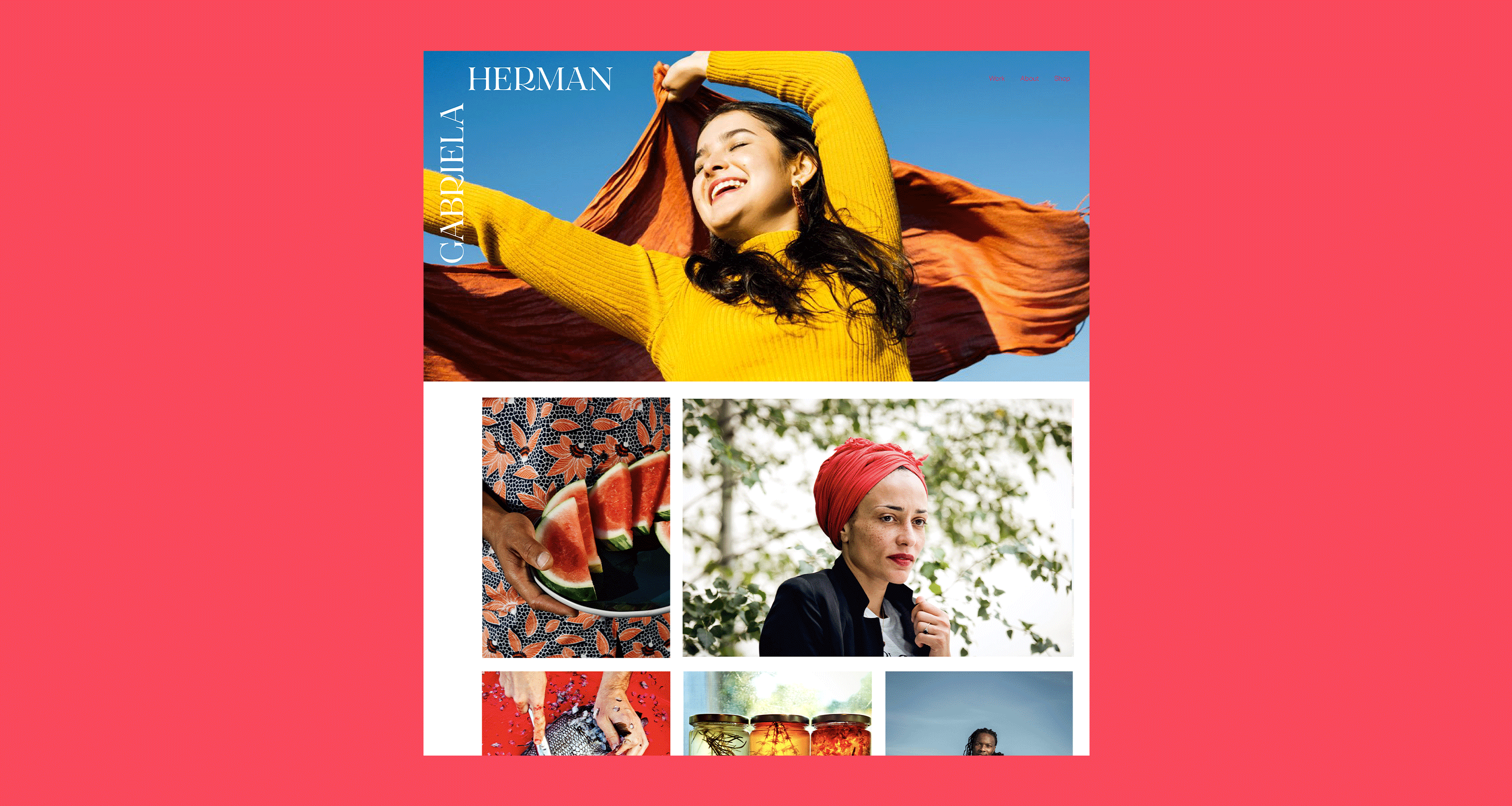 Kahilla
As The Nook Online's founders prepared to scale their business model, we developed an identity to align with their company's new name: Kahilla, which refers to a group of people united by a common goal. Starting with branding and extending into design, communications strategy, and messaging across all collateral—including Kahilla's website—we articulated the company's commitment to empowerment and inclusivity.

︎︎︎ Visit the Kahilla website for more info
Role: Lead Designer
Studio: MA'AM
Creative Director: Sharon Taylor
Managing Director: Kristina Unker
The Kahilla logo embodies community. Its solid, block letterforms infuse the wordmark with a strong and balanced foundation, while the elevation of its members is signified by the dot of the "i" rising above its base. Together, these elements express Kahilla's identity as a "basecamp for women on the rise."
The tagline is stacked and placed on the right side of the logo, with a vertical line mimicking a flag.

The brand icon (a circle) symbolizes the Kahilla basecamp and serves as a visual distinguisher, leading viewers on a webpage, highlighting headlines, and adorning foundational brand collateral.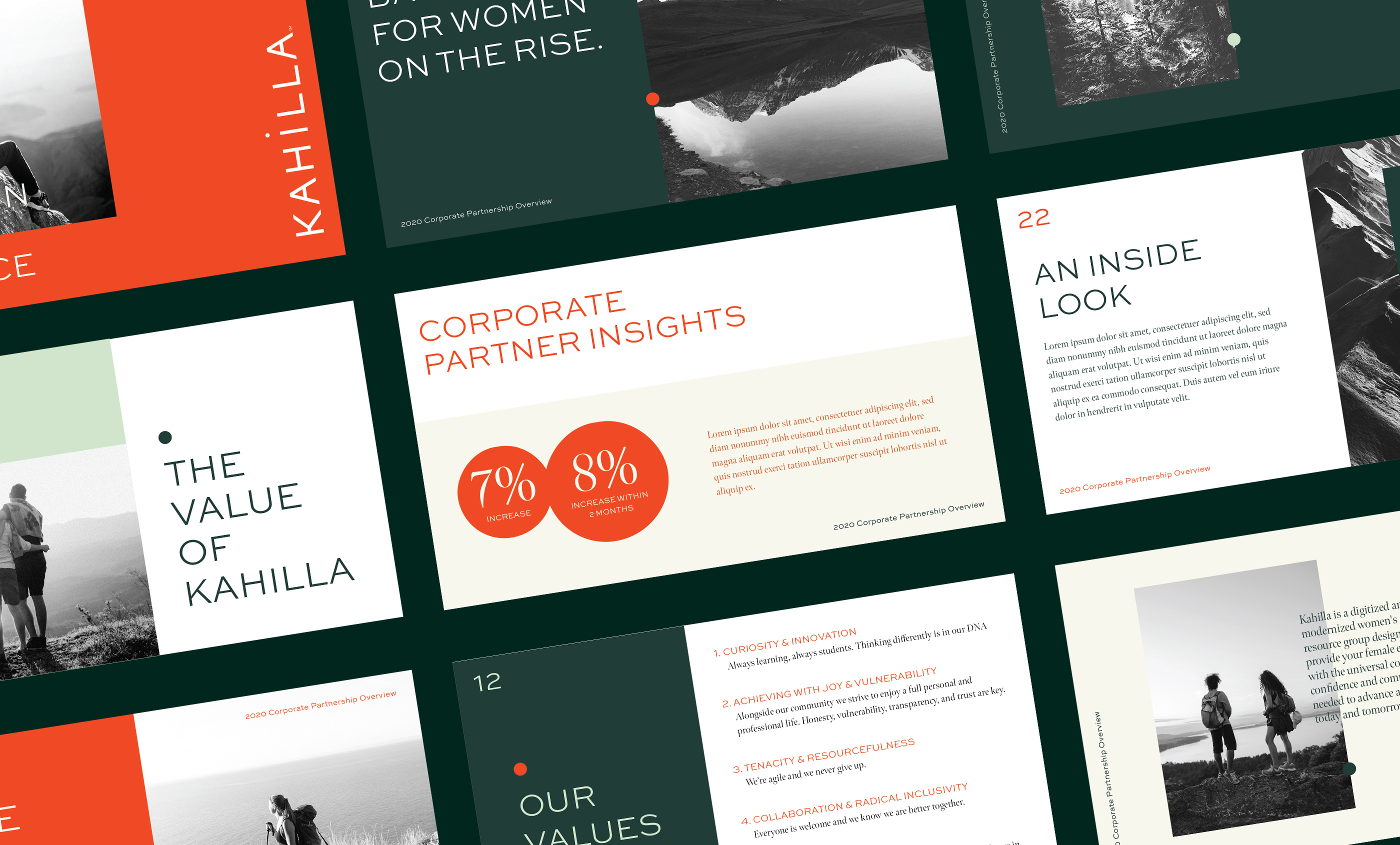 The photography direction reflects the feeling of community and nature through energetic and bold black and white photography.
Sono Recording Group
Sono Recording Group was looking to create a new brand identity to represent their merger with ILS Distribution. We set out to reflect the bold and innovative sounds of their varied artists, from Rock to R&B, and to celebrate the harmony of both organizations. This concept uses bold, modern typography, accompanied by an icon that combines a watch face and a record, to create a custom symbol and a nod to two important elements to the company: music and time. The modular system of boxes helps integrate all the logos in a flexible system that can expand as the company grows.

Role: Lead Designer
Studio: MA'AM
Design Director: Sharon Taylor
Managing Director: Kristina Unker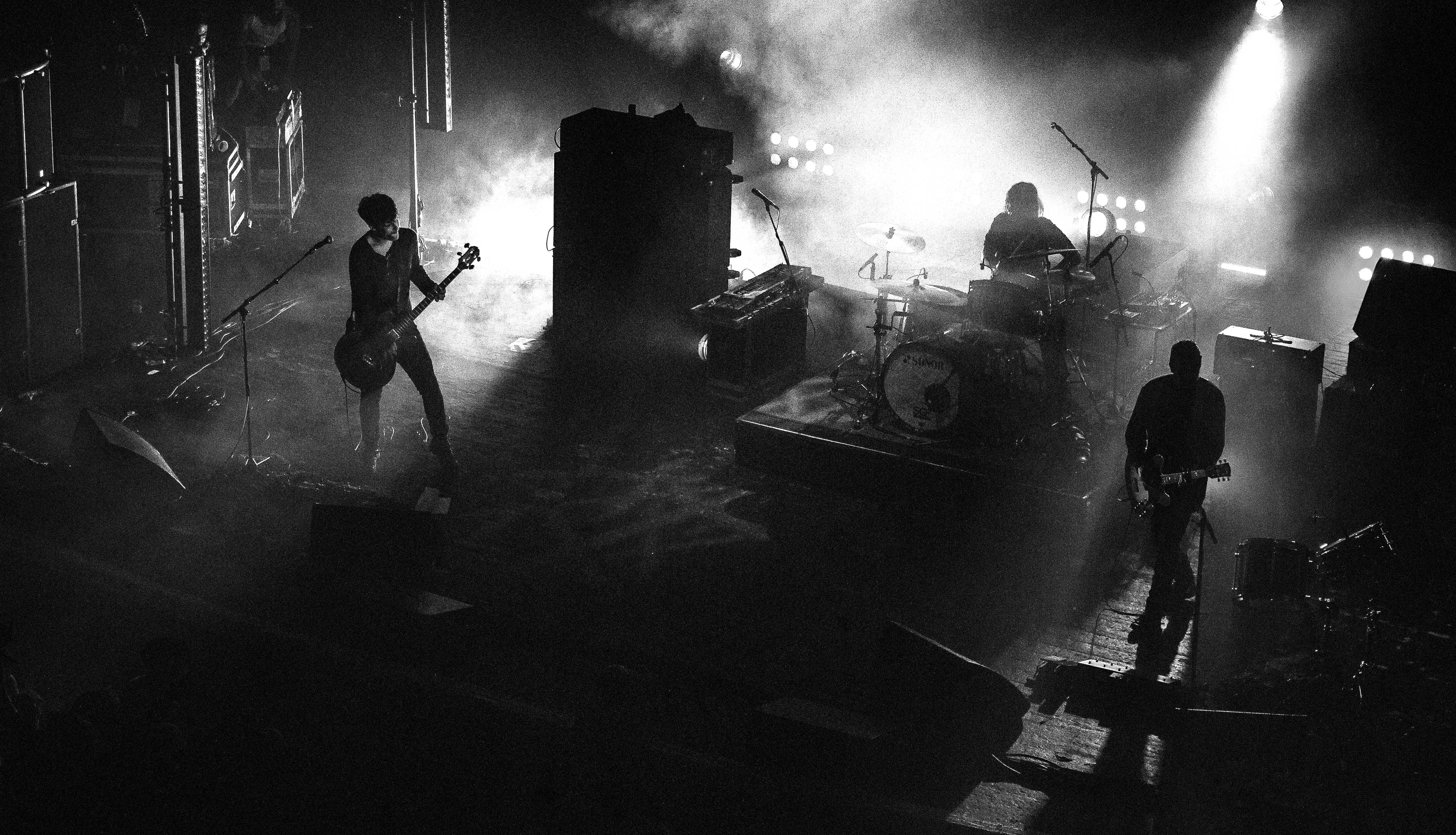 Tattly x Society6
For the first time, Tattly teamed up with Society6 to turn a special collection of their artists' work into wearable art. Seven debut designs capture in tattoo-form the unique perspective of four Society6 artists, who are joining a long list of Tattly Artists who also sell on Society6. The visual system and launch campaign work I developed uses bold colors and shapes that transform with fluency to capture the fun of the collaboration.

Role: Designer
Photography: Natasha Janardan and Paul Jun.